If you currently engage with contractors operating via Personal Service Companies, big changes are on the horizon!
What's changing?
Private sector to mirror Public sector
"PSC" worker no longer responsible for determining employment status
That responsibility now sits with the "engager"
Fines/penalties no longer sit with the PSC
Fines/penalties will now sit with the "fee payer"

How can we help?
Cinch can support you in managing this legislation change by:
Assisting with workforce analysis
Supply chain communication
Data capture
Carrying our status determinations
Formal sign-off for those classed as off payroll
Alternate pay methods for those unable to continue via their PSC
On-going payroll support/processing for off payroll workers meaning "fee payer" liability sits with Cinch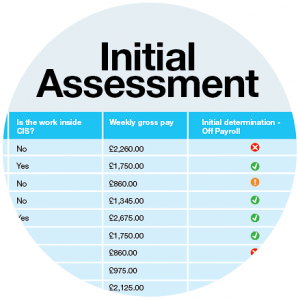 Management information
We can also provide a host of MI to support you through the change. This will ensure you have a clear audit trail of the work carried out and clear evidence that all parties in the supply chain have taken reasonable care in reaching status determinations.