Get to know our highly skilled team here at The Cinch Group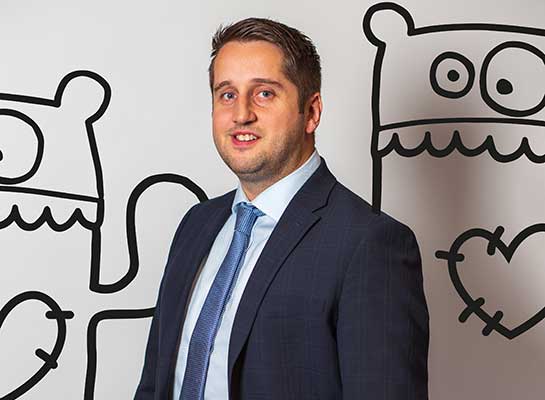 Sean White – Director
Sean has worked within the recruitment/payroll sector for over 15 years having started as a trainee consultant in Industrial recruitment, working his way up in through the ranks prior to moving across to the payroll sector back in 2012.
Having worked for multi nationals and small family business' in both the recruitment and payroll industries he is well placed to support clients on a range of subjects. Sean has a host of long standing relationships which speaks volumes for the value he is able to add from his role at Cinch.
He is also responsible for the day to day running of the business and its internal employees, if you're interested in a role at Cinch or working with us, get in touch!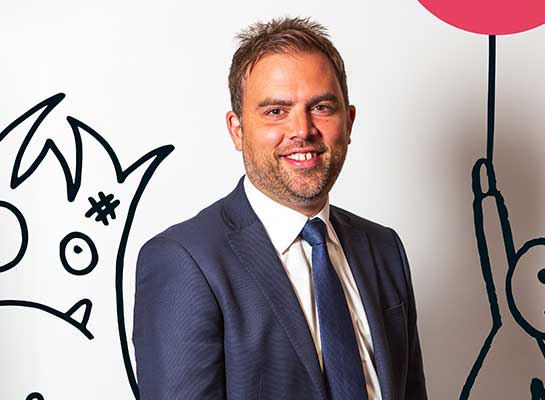 Chris Robinson – Business Consultant
Chris has been involved with financial services since graduating from the University of Sheffield with a degree in advanced mathematics.
Working specifically in the recruitment/payroll sector for more than 15 years he has a wealth of experience which is invaluable to Cinch, our clients and partners. Chris often advises businesses on a level that far exceeds the payroll of temporary workers and often assists with set up, accounts and general day to day running of many recruitment businesses.
Chris can offer support on all things payroll, accounting, factoring/funding and most things you may require to run a successful agency!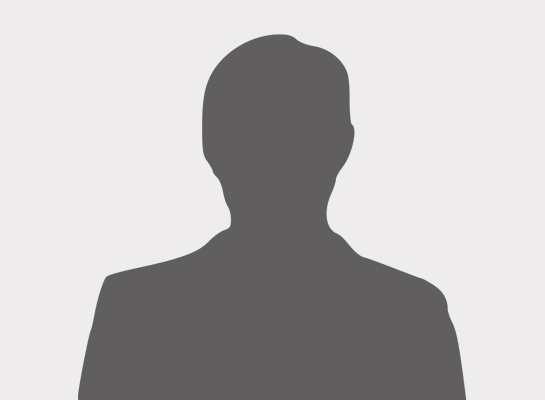 Robert Hawley – Company Accountant
Rob has operated in the recruitment and payroll sector for over a decade.
Starting out in Administration working up to Payroll Manager and further progressing to Finance Manager, Rob is responsible for all aspects of accounts within the business ensuring everyone is paid on time and in turn that we receive money on time too. In his spare time Rob makes the most of family time and also loves to socialise (drink) with friends.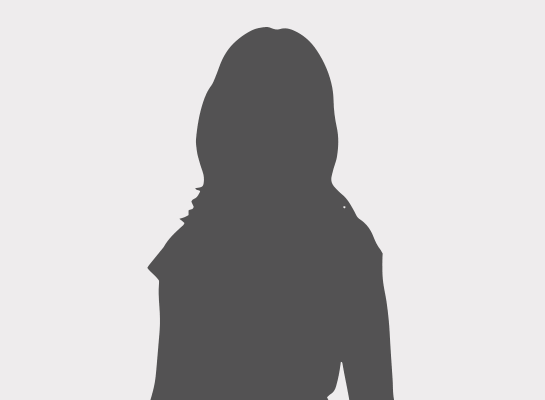 Laura Korczyk – Sales Manager – Professionals
Laura is a dynamic, energetic and customer focused Sales Manager with over 20 years' experience in recruitment and sales.
Having worked in the Luxury Retail and Food and Drinks industries, she has successfully recruited for both permanent and temporary roles within Retail, HR, Finance, Head Office and Senior Appointment sectors. Laura has joined The Cinch Group to add her experience and expertise across the business while looking to increase our market share in the professionals, IT and digital/creative sectors. Laura has a hands on approach, and is extremely passionate about delivering an excellent worker and client service.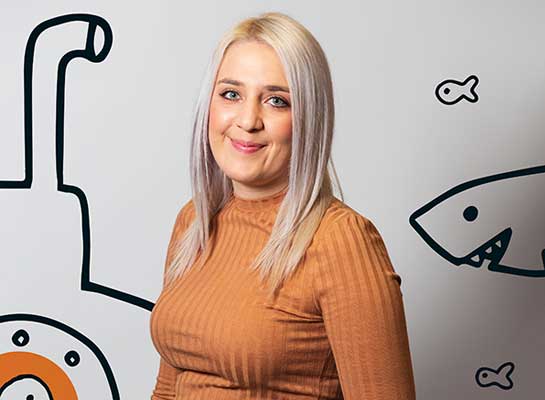 Annalise White – Key Client Services Manager
Anna has worked within the payroll sector for over 6 years, during this time she has gained vast amounts of knowledge and experience.
Starting out as an apprentice she completed the training required and developed the leadership skills that have seen her develop and progress with the company. Having also worked in recruitment Anna is another team member who through experience knows what our clients need from a payroll partner. Anna often works with our key agency partners and runs our back office and white label payroll functions. Anna is a season ticket holder at Sheffield United having also played for the club in the past.
Call Anna on: 01144 789 351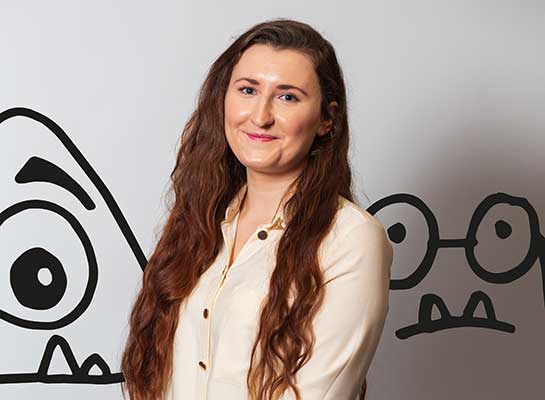 Natasha Mouncey – Payroll Manager
Natasha is responsible for the performance related to the preparation, processing and maintenance of the payroll.
Having nearly 7 years successful experience within the industry, she has earned a CIPP Practitioner Certificate in Payroll. Working closely with the department team and clients she has helped create a streamlined payroll process resulting in increased accuracy and higher productivity. Natasha previously worked within HR administration supporting the full employee life cycle and utilises these skills in managing our HR duties.
Call Natasha on: 01144 782 944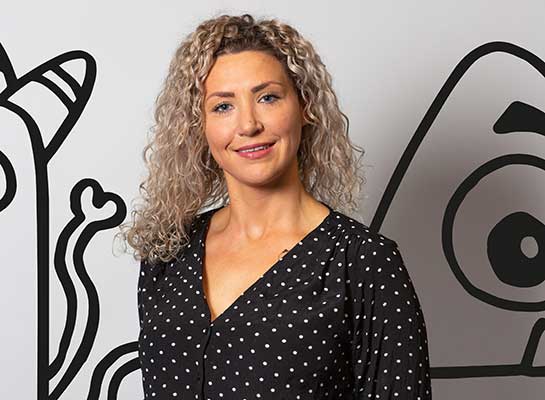 Sophie Thomson – Sales Manager – South
Sophie has been with the business since the early part of 2019 and adds a wealth of experience having worked in the Payroll sector for a further 6 years before joining Cinch.
Sophie builds excellent working relationships with her clients going above and beyond to ensure we provide the best levels of support to them. Sophie is predominantly tasked with expanding our client base in the south of the country being based near Reading. In her spare time Sophie is a huge fitness fan, running daily and completing home workouts. Sophie is also a great baker… don't just take our word, ask her nicely and she'll bring a sample to enjoy while discussing your payroll requirements!
Call Sophie on: 07801 393 305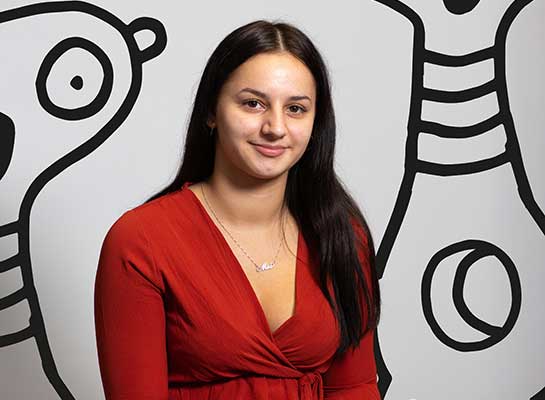 Mia Hinchliffe – Business Administrator
Mia joined us in May 2019 and combines working with us while completing an apprenticeship in business administration.
Mia is accountable for expenses – both putting the expenses on the system in time so they can be processed with wages each week and also conducting an expense audit each month. She also participates in other tasks around the office, such as making calls to new contractors, introducing them to Cinch and how we work. Throughout the working day Mia will register contractors with us so they are ready in good time for their first payroll, alongside her other colleagues. Mia is certainly one to watch at Cinch having made positive impressions from day 1, evidenced by winning the 2019 Employee of the year, voted for by her peers. Outside of work, Mia enjoys socialising with friends and visiting family, as well as shopping and going out for meals and generally spending money!
Call Mia on: 0114 478 9351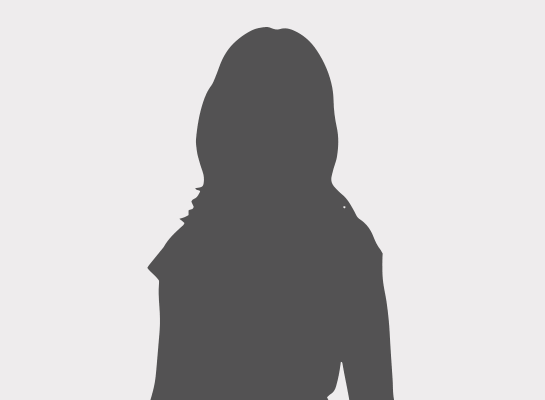 Joani Siddall – Payroll Officer
I have a Level 2 qualification in Beauty Therapy which I completed while working part time as a Waitress at a 4 star hotel.
Aside from this, I have worked in the recruitment industry for over 6 years. I started out for an agency which specialised in healthcare where I worked as a Recruitment Assistant, then I moved over to an agency which specialised in the construction sector. Here I worked as a Trades Resourcer on the Blue Collar team. Due to COVID I was made redundant, which lead me to my new career in Payroll. With having some experience of this from my most recent role, I am learning more in this industry each day which I am enjoying! I spend my spare time usually at home with my young daughter doing activities with her – and on a weekend I enjoy a nice glass… (bottle) of prosecco and to chill out in front of the TV!
Call Joani on: 0114 478 9351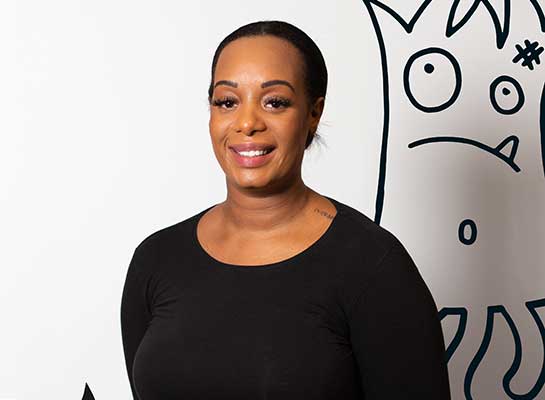 Sade Williams-Harriott – Payroll Officer
Sade started a career in recruitment as a consultant in 2015, before moving on to help with the agency's in-house payroll for all the PAYE contractors.
Having enjoyed this introduction to payroll Sade progressed in the role before joining Cinch in the summer of 2019 going on to become a key member of the payroll operation here. Sade' role involves everything from the initial contact of contractors, setting them up on the system and then checking and inputting their hours. Sade settled in quickly to life at Cinch and certainly adds to the atmosphere in the office!
Call Sade on: 0114 478 9351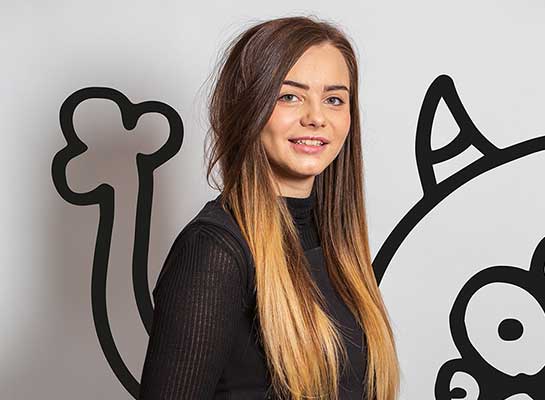 Abby Layhe – Client Support
After graduating in 2017 with a degree in Business Studies Abby began working in the Recruitment sector, Joining Cinch in early 2019.
Abby is responsible for managing relationships with some of our key clients, ensuring that we are meeting their standards and making the payroll process as simple as possible for them. She will also assist her colleagues with the onboarding process of new contractors on a daily basis. This varies from making initial introductory calls to registering them on the system and carrying out final checks, so they're ready for payroll. Abby has become a key member of the Cinch team, her customer service and account management skills are vital in maintaining our outstanding record of client retention.
Call Abby on: 0114 478 9351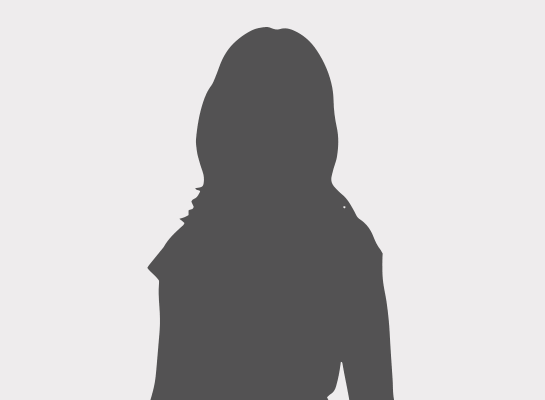 Grace Lebond – Key Client Manager
After graduating in 2018 with a degree in Psychology Grace began working within the Construction Recruitment Sector, before joining Cinch in September 2020.
Grace is responsible for managing relationships with some of our key clients, ensuring that we are meeting their standards and making the payroll process as simple as possible for them. Grace has quickly established herself as a key member of the Cinch team and has already developed strong relationships with our clients.
Call Grace on: 0114 478 9351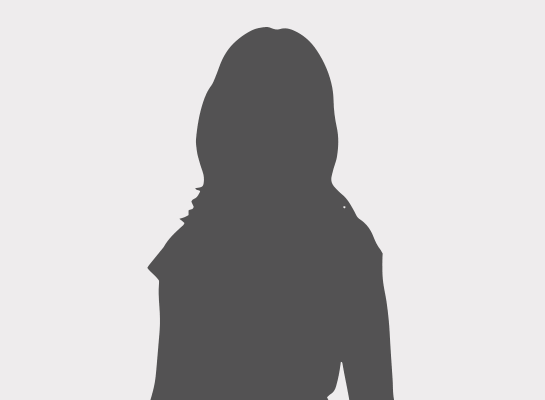 Bethany Hulbert – Administrator
After previously working for a lending company gaining experience in handling money and overseeing the safety of customers income and payments this knowledge and experience took her to working at The Cinch Group.
The experience she has gained over a number of years ideally places her to carry out tasks including, dealing with incoming calls from employees and agencies, working to make sure that employees are registered in time for their first payment and generally ensuring our operations run smoothly throughout the week.
Call Beth on: 01144 789 351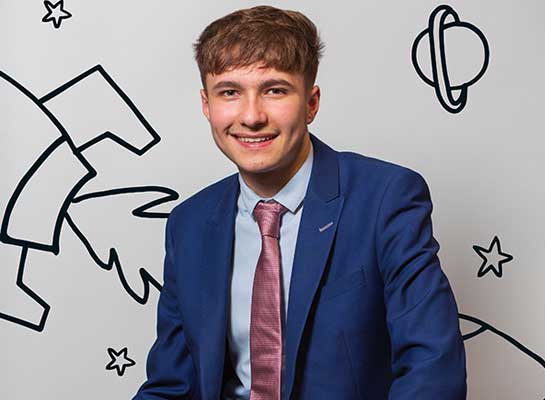 Darby Buck – Sales Executive
Darby started with us at 17 upon leaving college looking to start a career in the business environment.
He began dealing with the operational side of company at Cinch, quickly showing skills that just a year on saw him move over to be part of the sales team. Well into his 3rd year with us, Darby continues to work hard in his BD role as he looks to continue his development through this year and beyond. If you're not on the phone discussing your payroll options with him, he'll most likely be dancing around the office to his debatable music choices, and out of hours you will find him up and down the country following his beloved Rotherham United.
Call Darby on: 07719 057 711