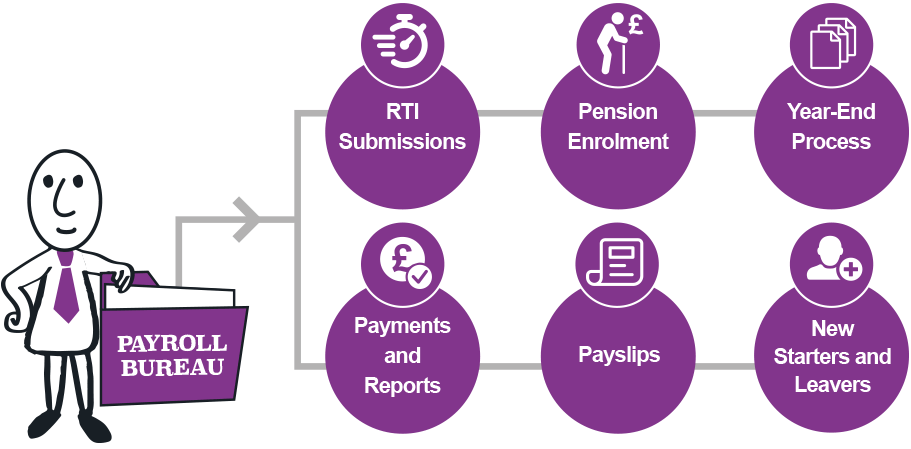 What is it?
We cover your payroll administration, allowing you to relax in the knowledge that your workers are paid correctly and on time. Additionally we can manage your uploads and payments to HMRC and your chosen Pension provider.
What are the benefits?
You still reap the benefits of controlling an internal payroll department without the time and costs commitment of operating it yourself. In addition you'll be free from the worry of changes to payroll legislation, or the risks associated with non-compliance, and at the fraction of the cost.
By outsourcing your payroll to us, we can all focus on what we do best!
How does it work?
We take on all aspects of payroll such as but not limited to the below:
Payments and Reports
Payslips
New Starters and Leavers
RTI Submissions
Pension Enrolment
All aspects of Year-End process
We have the latest payroll software with emphasis on allowing our clients to access information and updates on their workers, in real time. Our dedicated team are always by the phone ready to answer any questions or queries you may have. We never leave our clients in the dark!
Packages available from as little as £2 per timesheet!
Free yourself from the monsters of payroll by calling us on 0114 478 9351